Truck Accidents | The Law Offices of Mark S. Martinez
Truck Accident Attorney Mark S. Martinez
Santa Ana Truck Accident Attorney Mark S. Martinez helps clients obtain justice and financial compensation after a truck accident. While it may seem like a commercial truck accident should be handled in similar ways to a car crash, there are many key differences. Truck accidents tend to be much more complex and can often involve multiple parties. This is one reason it is critical to discuss your situation with a knowledgeable truck accident attorney.
The Law Offices of Mark S. Martinez has extensive experience representing injured truck drivers and individuals in truck accident cases. We understand the way these cases are handled by the insurance companies, and we can help you obtain the maximum compensation. 
Call Santa Ana Truck Accident Attorney Mark S. Martinez for skilled legal guidance after a trucking accident. Our personal injury law firm can help you put your life back together after a serious injury. We understand you may be unable to provide an income for your family after suffering injuries in a truck crash. Our team can pursue the compensation you deserve which can ease that stress. Reach us at (714) 442-9741 and schedule a personal legal consultation.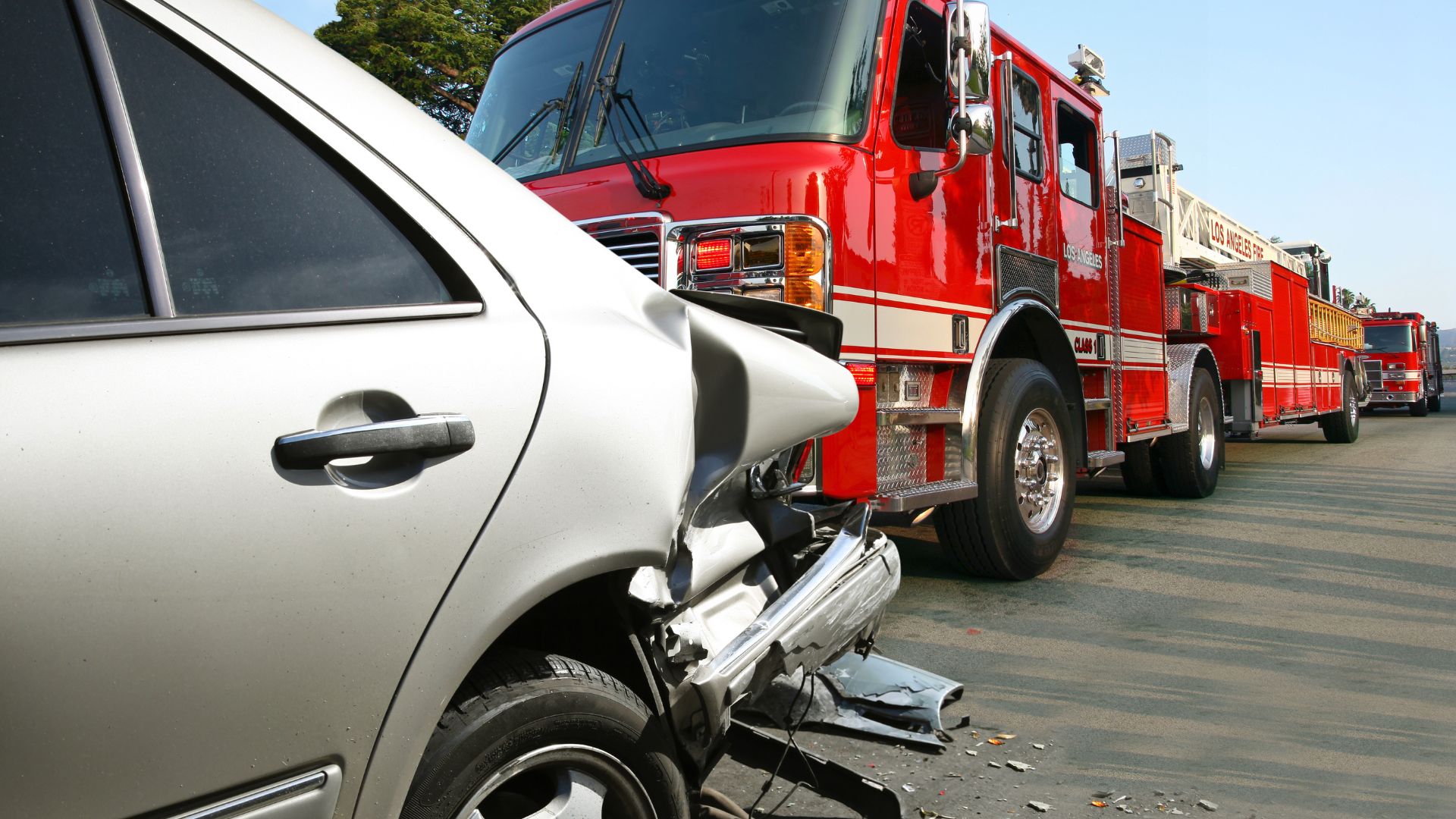 Santa Ana's Preferred Truck Accident Team
Commercial Truck Accidents in California
Whether the accident occurred on city streets or on a freeway, semi-truck accidents are much more dangerous than car accidents because commercial trucks are large, heavy vehicles. This results in injuries that are far more serious than those from car crashes. The truck accident may be more complex if the truck was transporting oversized or bulk cargo.
Because commercial truck drivers hold special licenses to perform certain duties during the regular course of their employment, there are often multiple parties involved in personal injury claims stemming from truck accidents. For example, if a city-owned truck was the cause of the accident, that municipality may be liable for damages. Additionally, the truck manufacturer, trucking company, truck driver, truck mechanic, trailer owner, and others may be the target of legal action after a commercial truck accident.
Skilled Legal Guidance after Trucking Accident
Santa Ana Truck Accident Attorney Mark S. Martinez rigorously handles every detail in truck accident lawsuits. He is highly knowledgeable in helping clients navigate the insurance company bureaucracy. He understands these companies will make every effort to get out of paying. He knows that often there are many insurance companies involved and each will attempt to deny responsibility. When truck companies violate local, state, or federal law in operating commercial vehicles, it endangers everyone on the road. Mr. Martinez works to ensure clients secure the compensation they deserve.
Contact Our Truck Accident Attorney Today
If you or a loved one has been injured in any type of truck accident, contact The Law Offices of Mark S. Martinez for a personal consultation. We take pride in helping clients get their lives back together after a devastating accident injury. Call our office at (714) 442-9741 and take steps to securing the financial compensation you deserve.
Schedule Your Private Consultation to Address Legal Issues
Contact The Law Offices of Mark S. Martinez by calling (714) 442-9741 to arrange for your private legal consultation. From offices in Santa Ana, our team serves clients in Orange County, Los Angeles County, Riverside County, San Bernardino County, and throughout California.