Slip & Fall Accidents | The Law Offices of Mark S. Martinez
Santa Ana Slip and Fall Attorney Mark S. Martinez
Santa Ana Slip and Fall Lawyer Mark S. Martinez is a highly experienced accident attorney who helps clients secure financial compensation after an accident. "Slip and fall" is a specific type of accident that involves a person who trips, slips, and falls on someone else's property. The property owner and others may be held legally responsible for damages and injuries suffered in the accident. 
If you have been hurt in any type of slip and fall accident, you may be eligible to pursue a premises liability claim to receive financial compensation from the other parties involved. These types of accidents have the potential to change one's life instantly. The Law Offices of Mark S. Martinez can help you obtain compensation which can ease financial burdens as you recover.
Slip and Fall Attorney Mark S. Martinez can fight for your rights after an accident. He has successfully represented numerous injured slip and fall victims. Our team takes care of every detail related to your case, including handling communications with the insurance company and ensuring your paperwork is processed efficiently. Call our office at (714) 442-9741 to arrange for a private legal consultation. Our clients do not pay upfront. We only collect attorney fees after a favorable judgment or settlement has been secured on your behalf.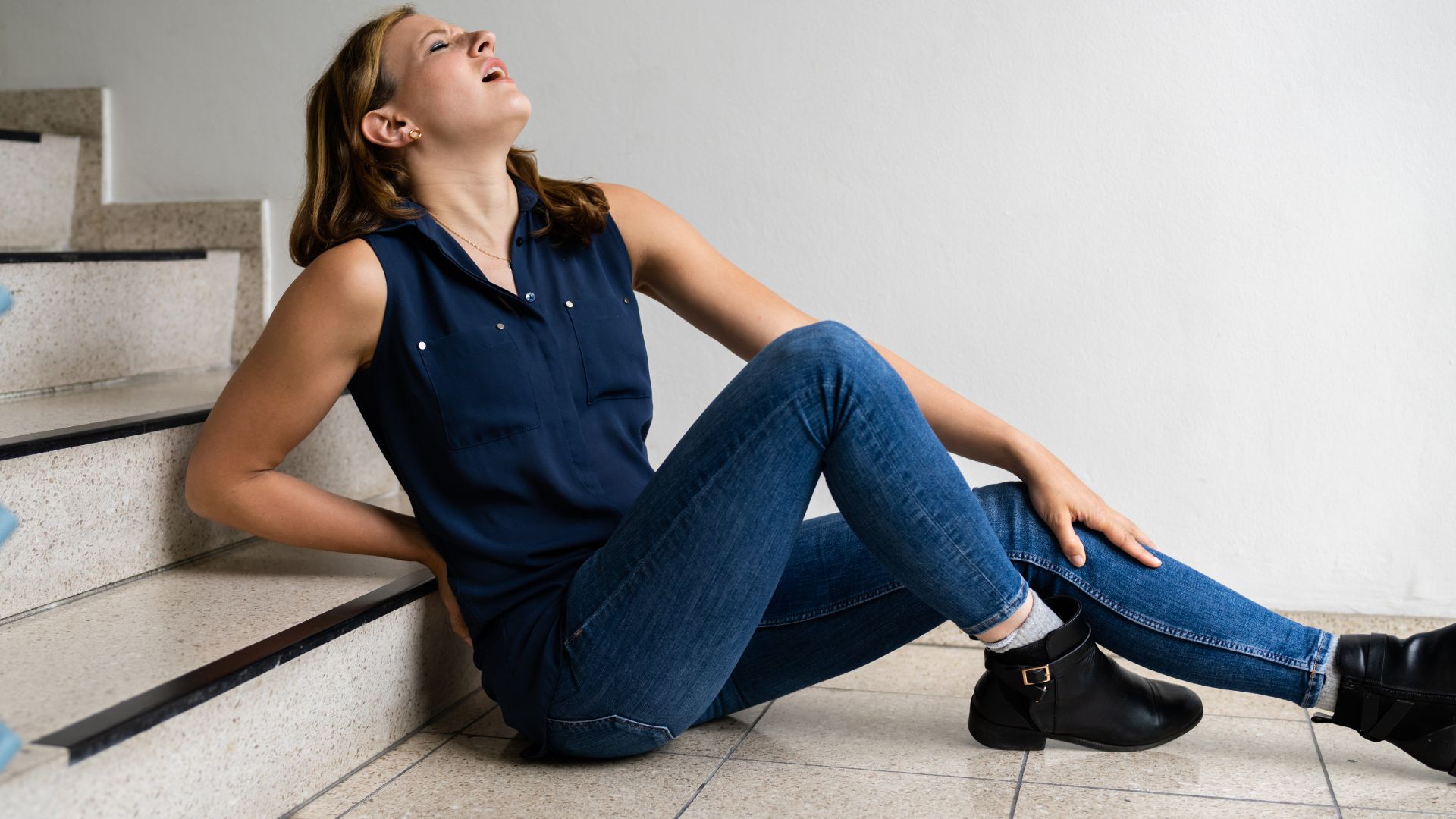 Santa Ana's Preferred Slip and Fall Accident Team
Slip and Fall Accidents in California
Have you been injured after slipping on another's property? Many times, slip and fall accidents happen in commercial or high-traffic areas, including restaurants, stores, schools, sidewalks, or city/government-owned spaces. Even the slightest hazardous condition has the potential to cause serious injuries to unsuspecting passersby. Slip and fall injuries may be caused by accidents involving:
Wet floors
Uneven passageways
Broken railings
Cracks in stairs
Loose floorboards
Torn, missing, or rumpled carpeting
Icy grounds
Pooled water
Whether it was a structural defect, weather hazard, or negligent condition that caused your injury, Slip and Fall Attorney Mark S. Martinez is prepared to pursue the maximum compensation for you. He will investigate the matter to determine liability and pursue a personal injury claim.
For a valid slip and fall lawsuit, certain conditions must be present. It must be proven that injuries were a direct result of the dangerous condition on the other's property. The owner was made aware of the hazard, or should have known about the hazard, and was given a reasonable amount of time to correct it or make safety accommodations. Personal Injury Lawyer Mark S. Martinez can help you understand your rights and whether these conditions were present in your situation. 
Compensation for Slip and Fall Injuries
California law allows injury victims to recover financial compensation for injuries suffered after a slip and fall accident. Our team can pursue all channels of liability to get you the compensation you deserve. We understand your life may have been turned upside down after the accident. Many of our clients find themselves out of work because of their injuries. Bills may be piling up, and family obligations may be falling by the wayside. Accident Attorney Mark S. Martinez helps clients obtain:
Economic Damages: These are costs directly related to the accident including medical expenses, rehabilitation and care costs, lost current and future wages.
General Damages: This compensation is for pain and suffering and emotional anguish.
Punitive Damages: In certain situations, this compensation is awarded in matters involving intentional or negligent behavior from the party responsible for the accident.
We encourage you to contact our office soon after the injury because these cases can only be filed within a certain timeframe. If that deadline passes, you may have waived your right to fair compensation after an accident.
Contact Our Experienced Slip and Fall Lawyer Today
With extensive experience helping injured clients recover compensation for accident injuries, Santa Ana Slip and Fall Lawyer Mark S. Martinez is highly knowledgeable in these cases. He can fight for your rights in your premises liability claim. Call (714) 442-9741 to arrange a legal consultation today. We work with clients on a personal level and dedicate the time to ensure each case gets the attention it deserves.
Schedule Your Private Consultation to Address Legal Issues
Contact The Law Offices of Mark S. Martinez by calling (714) 442-9741 to arrange for your private legal consultation. From offices in Santa Ana, our team serves clients in Orange County, Los Angeles County, Riverside County, San Bernardino County, and throughout California.