Car Accidents | The Law Offices of Mark S. Martinez
Santa Ana Car Accident Attorney Mark S. Martinez
Santa Ana Car Accident Lawyer Mark S. Martinez delivers skilled, aggressive legal counsel to individuals who have suffered injuries in any type of motor vehicle accident. Car accidents happen frequently on Southern California's roadways, and a single car accident may have a devastating impact on the entire family.
If you or someone you love has suffered a serious injury in a car accident, you may be entitled to compensation if the other driver was at fault. This includes accidents involving another's negligence, such as crashes involving drunk driving, distracted driving, rear-end collisions, or reckless driving. We also handle injury cases involving uninsured and under-insured motorists. The Law Offices of Mark S. Martinez advocates for your rights and ensures fair treatment from the insurance company and other involved parties. Our personal injury law firm handles all of the legal details so you and your family can focus on healing and getting your lives back together.
Contact Santa Ana Car Accident Attorney Mark S. Martinez to discuss your legal options. Call (714) 442-9741 to arrange a private consultation. Our experienced legal team will explore every avenue of compensation and help you understand your rights.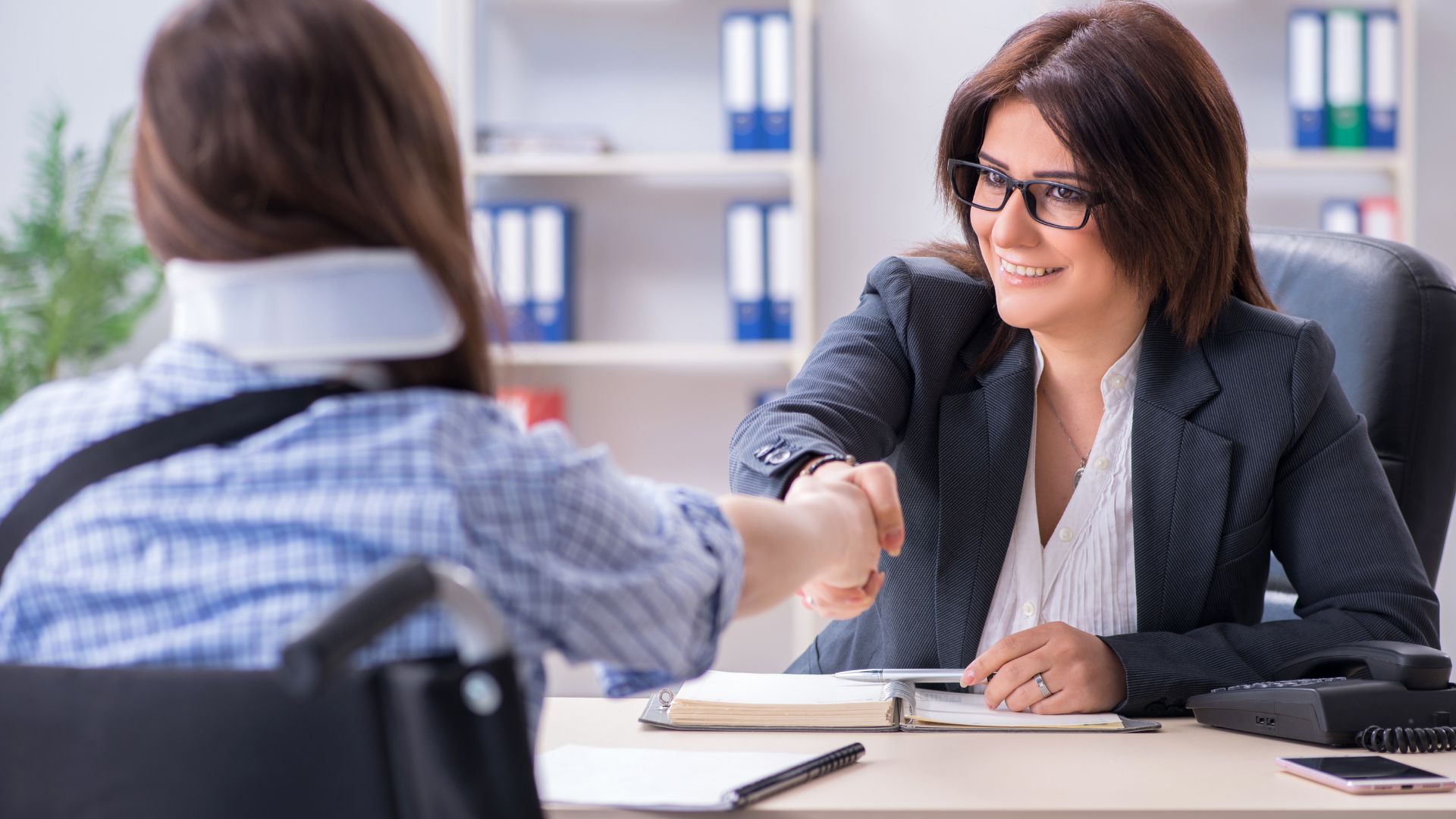 Santa Ana's Preferred Car Accident Team
Get Help After a Car Accident in California
After an accident, it is critical to take steps immediately to preserve your rights. You may:
Seek medical care immediately for injuries
Report the accident to a local police agency
Exchange license and insurance information. Taking photos of this information with your cell phone is acceptable.
Take pictures or video of the scene of the accident if possible
Contact a skilled personal injury lawyer as soon as possible
Do not speak with the other party's insurance company unless you talk to your lawyer first 
After suffering injuries in a car accident, you may feel confused and not know who to turn to for help. Obtaining financial compensation can help ease the burden of growing medical bills, especially if you are unable to work due to your accident injuries.
Financial Compensation After a Serious Auto Accident
If you or a loved one has been injured in an automobile accident, you can turn to Santa Ana Car Accident Lawyer Mark S. Martinez for knowledgeable legal counsel. Dedicated to fighting to protect each client's best interests, we will fight to get you the following compensation (as applicable) for your injuries: 
Lost Wages: Past, present & future for time lost from work as a result of the car accident
Medical Expenses: The cost of past, present and future medical care for all harms suffered
Property Damages: Reimbursement for vehicle repair, loss of use, a rental car, and the diminution in value
Monetary Damages: Monetary compensation for pain and suffering
Punitive Damages: Monies awarded to individuals resulting from reckless or intentional misconduct
Contact Experienced Car Accident Attorney in Santa Ana
Auto Accident Lawyer Mark S. Martinez negotiates on behalf of clients with the insurance companies, and he fights for fair evaluations. He has helped numerous clients pursue lawsuits and personal injury claims stemming from a car accident. To make an appointment for an in-depth personal consultation to discuss your rights,  please call (714) 442-9741.
As an experienced car accident law firm, we understand that you may be feeling upset and overwhelmed after being injured in a car accident. We are prepared to help ease your fears and worries and put our experience to work for you!
Schedule Your Private Consultation to Address Legal Issues
Contact The Law Offices of Mark S. Martinez by calling (714) 442-9741 to arrange for your private legal consultation. From offices in Santa Ana, our team serves clients in Orange County, Los Angeles County, Riverside County, San Bernardino County, and throughout California.