Bicycle Accidents | The Law Offices of Mark S. Martinez
Santa Ana Bicycle Accident Attorney Mark S. Martinez
If you or a loved one has been injured in a bicycle accident, it is critical to protect your rights and pursue the compensation you deserve. Santa Ana Bicycle Accident Lawyer Mark S. Martinez is a strong legal advocate for the cycling community in California. He provides personal representation to help clients obtain the best outcome possible in bicycle accident claims and personal injury lawsuits.
Bicycle Accident Attorney Mark S. Martinez understands the nuances of the law in bicycle injury cases. In these matters, it may be difficult to determine liability, especially when multiple parties are involved. When the accident was the result of another's negligence, you may be entitled to compensation for your injuries. Our skilled legal team can help you understand your rights and legal options. 
Call The Law Offices of Mark S. Martinez at (714) 442-9741 and arrange for a consultation today. We can help you take steps to hold the other parties accountable. We pursue all avenues of liability and make every effort to secure the financial damages you deserve.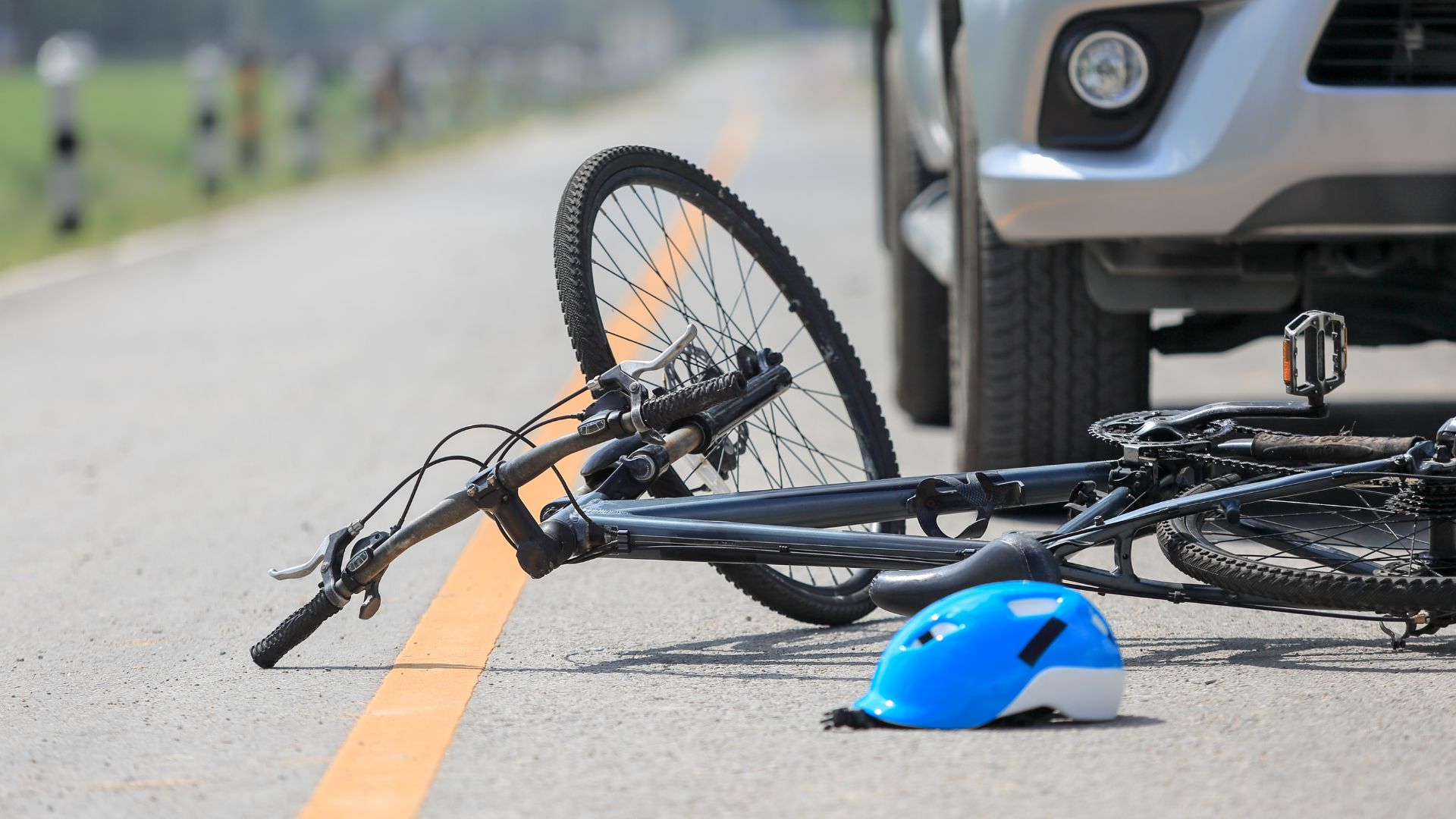 Santa Ana's Preferred Bicycle Accident Team
Bicycle Accidents and Injuries in Santa Ana
Bicycle riding is popular for people of all ages in Southern California. Whether a person is riding a bike for pleasure or as a necessary form of transportation, bicycle riders can be seen on busy city streets and in quiet neighborhoods. With our beautiful weather, bicyclists are out at all times of the day and night. 
The law is clear on when bicyclists must use the bike lane and when they need to share the road with cars. Unfortunately, many drivers do not realize that there are instances in which a bicyclist on the road has the same rights as a driver. Accidents involving bicycles are often caused by automobile drivers. It is not uncommon for a driver to fail to spot a cyclist, especially if the driver is already distracted. Bicycles are very small compared to cars which can weigh thousands of pounds. These types of accidents often cause catastrophic injuries to bicycle riders.
Compensation for Bicycle Accident Injuries
If you are hurt in a bicycle accident, an experienced personal injury attorney may be able to help you take legal action to obtain compensation. California state law allows plaintiffs in personal injury cases to recover financial damages connected to the accident. You may be entitled to:
Medical expenses
Lost wages
Lost earning potential
Pain and suffering
Loss of property
Call Our Experienced Bicycle Accident Lawyer
It is in your best interests after a bicycle accident to follow the guidance of a knowledgeable injury attorney. Mr. Martinez can help clients explore all channels of liability to ensure they obtain the best possible outcome from bicycle accident injury claims. Contact our accident law firm by calling (714) 442-9741 to schedule your initial consultation. We will not collect fees until a favorable outcome has been entered on your side.
Schedule Your Private Consultation to Address Legal Issues
Contact The Law Offices of Mark S. Martinez by calling (714) 442-9741 to arrange for your private legal consultation. From offices in Santa Ana, our team serves clients in Orange County, Los Angeles County, Riverside County, San Bernardino County, and throughout California.