Motorcycle Accidents | The Law Offices of Mark S. Martinez
Santa Ana Motorcycle Accident Attorney Mark S. Martinez
Santa Ana Motorcycle Accident Lawyer Mark S. Martinez represents clients who have been hurt in any type of motorcycle crash. The Law Offices of Mark S. Martinez fights aggressively to secure the maximum compensation for hurt motorcycle riders and passengers. By protecting our client's rights and handling every legal detail, our experienced personal injury law firm helps injured clients recover from serious injuries sustained in street and off-road motorcycle accidents.
We understand that your life may have been suddenly turned upside-down after a serious accident. Many times, our clients will come to us with a mountain of medical bills and other unpaid financial obligations due to being unable to work. Motorcycle Accident Attorney Mark S. Martinez has helped numerous clients successfully obtain compensation after a motorcycle accident. Call (714) 442-9741 and arrange a legal consultation to discuss your legal options.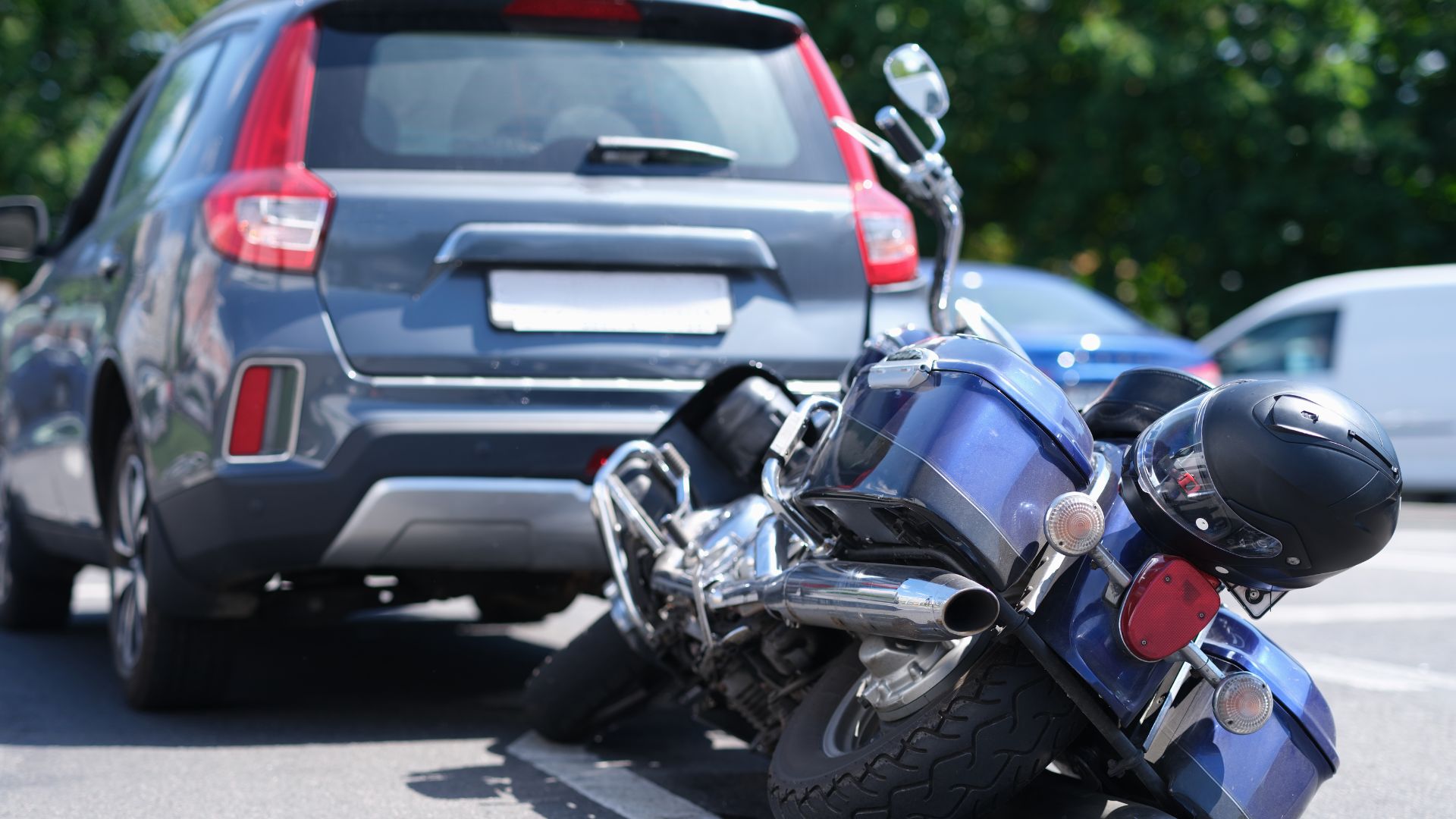 Santa Ana's Preferred Motorcycle Accident Team
Motorcycle Accidents in Santa Ana
Motorcyclists are especially vulnerable on California's roads because their vehicles offer little to no protection against a car or truck. The inattentiveness of other motorists is the cause of many motorcycle accidents. When a motorist fails to check their mirrors, the results can be devastating for the motorcycle rider. When a motorcycle rider is involved in an accident, they typically suffer severe injuries. 
If you or someone you love has been involved in any type of motorcycle accident, it is critical to get experienced legal guidance. Under California Law, actions for personal injury based on your involvement in a motorcycle accident must be brought in a timely manner. Failure to do so will result in the permanent waiver of your right to collect the financial compensation to which you are entitled. While a motorcycle accident case has some similarities to a car accident case, there are differences. Attorney Mark S. Martinez understands the nuances of the law in these cases. He is a dedicated legal advocate for injured motorcyclists. He fights to get clients the maximum compensation.  
Motorcycle Accident Injuries and Damages
If you've been involved in a motorcycle accident and are badly injured, seek immediate medical care. If you are still ambulatory, please do the following while at the scene of the accident: 
Call the local police agency so they can come out, assess the scene, and take a report
Use your cell phone to take photographs of the involved driver's license plate, driver's license, and insurance information
Record the scene of the accident by taking photographs and video with your cell phone
Contact an experienced motorcycle accident lawyer
Because motorcycle riders often suffer serious injuries when they are involved in a crash, the recovery may be painful and lengthy. Based on the nature and extent of your injuries, you may be entitled to any or all of the following forms of compensation:   
Lost Wages: Compensation for all time lost from work
Medical Expenses: Monies for all necessary medical care, including the cost of future medical treatment, physical therapy, occupational therapy, and rehabilitation
Property Damage: Reimbursement for motorcycle repair (if possible), loss of use, a rental vehicle (if necessary), and the diminution in value of your motorcycle.
Monetary Damages: Financial compensation for pain & suffering, loss of consortium, loss of society, and loss of companionship
Punitive Damages: Wholly dependent on the facts of your case, punitive damages may be awarded when it can successfully be demonstrated that the other party's misconduct was reckless or intentional.
Contact an Experienced Santa Ana Motorcycle Accident Law Firm
If you have suffered injuries in a motorcycle accident, it is critical to preserve your rights and consult with a highly knowledgeable motorcycle accident lawyer. Call The Law Offices of Mark S. Martinez at (714) 442-9741 to arrange for a personal legal consultation. We can answer your questions, explain your rights, and help you take steps to recover physically and financially after a motorcycle accident.
Schedule Your Private Consultation to Address Legal Issues
Contact The Law Offices of Mark S. Martinez by calling (714) 442-9741 to arrange for your private legal consultation. From offices in Santa Ana, our team serves clients in Orange County, Los Angeles County, Riverside County, San Bernardino County, and throughout California.