Personal Injury | The Law Offices of Mark S. Martinez
Santa Ana Personal Injury | Lawyer Mark S. Martinez
Santa Ana Personal Injury Lawyer Mark S. Martinez is dedicated to helping injured accident victims obtain justice and the financial compensation they deserve. Our personal injury law firm protects and preserves the rights of accident injury clients by pursuing all avenues of liability for the maximum compensation.  When an individual is injured due to the result of reckless, negligent, or intentional acts of another, legal action may be the only way to move forward. Contact The Law Offices of Mark S. Martinez for personalized, aggressive legal representation in an accident injury claim. Call our Accident Attorney at (714) 442-9741 to arrange a consultation today. Our clients do not pay attorney fees until a settlement or verdict is secured in their favor.
Conveniently located in Orange County, California, our team of legal professionals offers skilled legal counsel to injured clients throughout the region.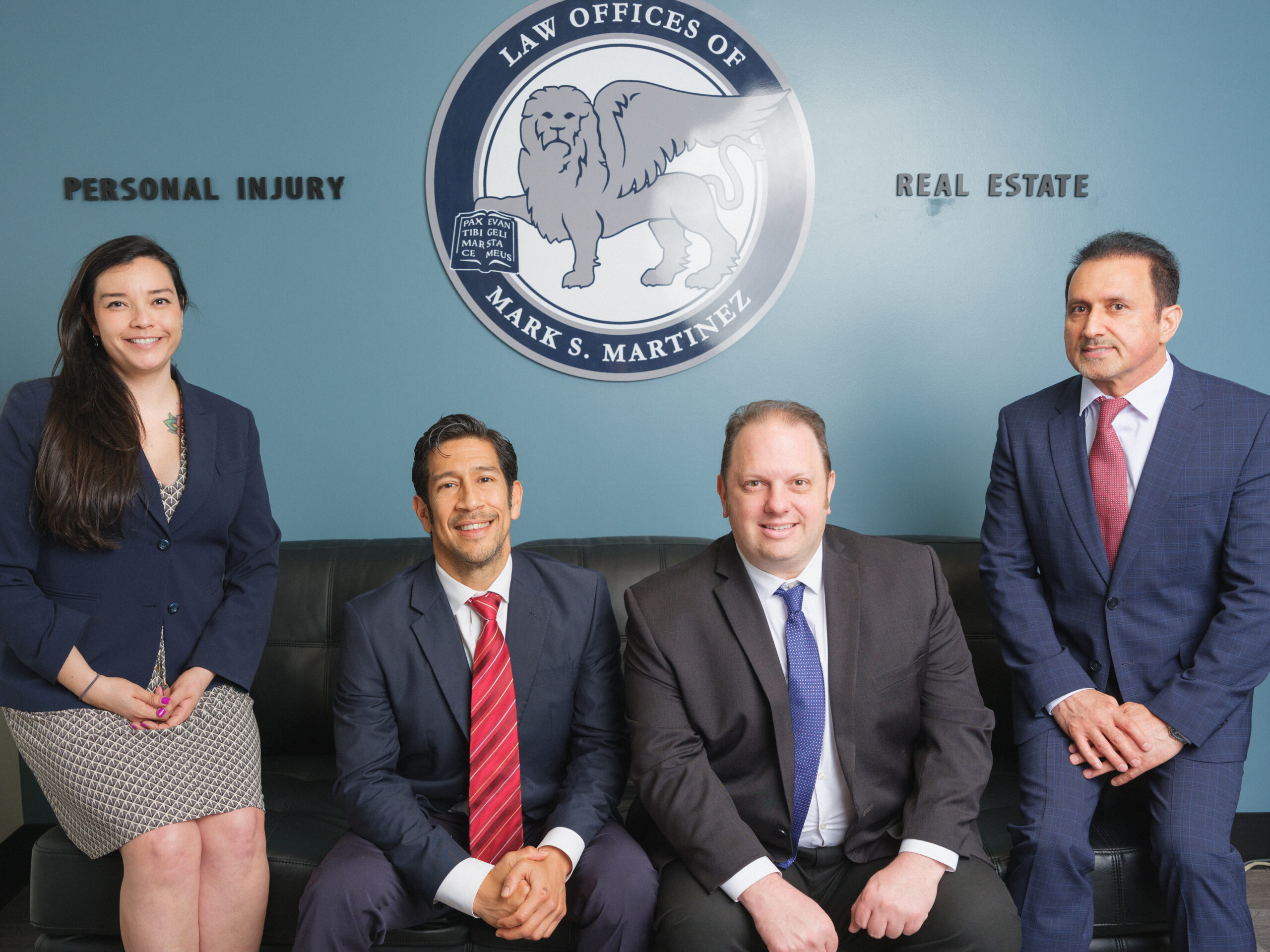 Santa Ana's Preferred Personal Injury Attorney
Personal Injury Law | Help for Injured Clients
Under California Law, accident victims have a very limited time within which they must bring legal suit for the harms they have suffered. Injury Lawyer Mark S. Martinez provides knowledgeable legal advice pertaining to claims filing deadlines. Failure to bring a claim in a timely manner may result in the loss of one's ability to obtain monetary compensation for the injury and harms suffered.
A highly experienced Santa Ana Personal Injury Lawyer, Mr. Martinez represents clients in a broad range of personal injury matters, including but not limited to the following:  
Car Accidents – Auto accidents are not uncommon on California roadways, and compensation may be obtained when negligence is involved.
Motorcycle Accidents – Off-road or street accidents involving motorcycles can result in serious injuries for motorcycle riders and passengers.
Truck Accidents – Big rig traffic crashes may involve negligence from multiple entities.
Bicycle Accidents – Bike crashes can happen when sharing the road with vehicles or experiencing a mishap on the trail.
Rideshare Accidents  – Passengers injured in Uber and Lyft accidents may pursue a lawsuit against the rideshare company.
Slip and Fall Accidents – Unsafe conditions may result in serious injuries, and property owners can be held accountable in premises liability cases.
Pedestrian Accidents – Persons walking near roadways who are hit by vehicles may pursue compensation through personal injury claims.
Pursuing Maximum Compensation for Injured Clients
After an accident, a person might be confused about where to turn for help. They might be saddled with a pile of bills and unable to pay increasing medical costs, especially if they are out of work because of the injury. Accident victims may be wondering, "How much is my Personal Injury case worth?" Santa Ana Personal Injury Attorney Mark S. Martinez provides personal representation to first obtain an in-depth understanding of the matter. He provides preliminary legal counsel regarding the amount of compensation one may potentially be entitled to receive stemming from a personal injury accident.
In California, monetary compensation for accident victims in personal injury matters is based on the type of harm suffered, the circumstances surrounding the cause of the injury, and the extent to which medical care is required. Mr. Martinez aggressively seeks maximum monetary compensation, which may include the following:
Economic Damages – Our firm helps clients obtain compensation for all out-of-pocket damages pertaining to the injury, such as the cost of past, present & future medical care and reimbursement for past, present and future lost wages.
Non-Economic Damages – Often referred to as "Special Damages," this includes monetary compensation for pain and suffering, loss of consortium, loss of society, and loss of companionship.
Property Damage – Reimbursement for vehicle repair, loss of use, a rental car, and the diminution in value.
Punitive Damages – In some cases, punitive damages are awarded when it can be demonstrated that the defendant acted intentionally or recklessly, creating an unreasonable risk of harm to others.
Under California Law, if an injured party is deemed to be partially at fault for the injuries sustained, a judge or jury could reduce the amount of a monetary award equal to the percentage of responsibility assigned to the plaintiff. However, our experienced Santa Ana Personal Injury Attorney Mark S. Martinez will fight to help clients secure the highest monetary award possible and minimize personal liability.
In certain situations, numerous companies and individuals may be named as defendants in a personal injury lawsuit. To determine negligence and liability, our Founding Attorney will thoroughly review the case to determine the appropriate parties to name. Catastrophic injuries can have a life-long impact, and only an experienced lawyer will understand how to maximize monetary compensation, including life care planning for future medical care.
Contact Personal Injury Attorney Mark S. Martinez
Accident Lawyer Mark S. Martinez is passionate about helping injured clients get their lives back on track after a devastating, life-changing accident. He does not collect payment unless his client wins their case. Contact our office at (714) 442-9741 or connect with us online to arrange a legal consultation today.
Schedule Your Private Consultation to Address Legal Issues
Contact The Law Offices of Mark S. Martinez by calling (714) 442-9741 to arrange for your private legal consultation. From offices in Santa Ana, our team serves clients in Orange County, Los Angeles County, Riverside County, San Bernardino County, and throughout California.